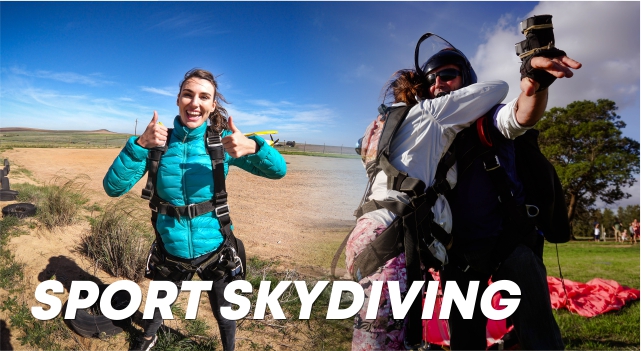 Join us for lots of gravity-powered fun in the sun
Less than an hour from Cape Town, 7-days a week. Spectacular Views, Awesome Jumps, Cool Vibe
Operational Days & Times
Operations are structured around atmospheric conditions, operational capabilities, and bookings.
Call or email to find out the best times to come out.
Minimum Jump Numbers / Experience Levels Apply
PASA B-Licence or FAI equivalent
Own equipment
Must be current
Your First Visit

You'll need to make a time, come out, fill out our forms, have your equipment checked out, be approved to jump, and be briefed. You will be required to make a solo orientation descent, and to demonstrate your proficiency before being allowed to manifest. Bring your best attitude, your log book, licence, equipment, and anything else you need to make your stay comfortable.
Slot Rates
Slot rates vary depending on aircraft, operational efficiency and altitude achieved. We work to keep our slot rates low and our altitude high.
Pre-Manifest
Pre-manifest is only available to members who are already cleared to jump.
Thanks for your support

The more support we get the higher we will go and the faster we will get there.